Health Insurance Mandatory from 2020 - Government mandates providing health insurance to employees, post-COVID.
Here is all you need to know about the pitfalls of purchasing group policies, how to avoid them, and leverage it to increase your ROI and, about saving yourself from surging insurance costs.
COVID has delivered many valuable lessons for us, one such is keeping ourselves ready for unforeseen circumstances. Post-COVID, the Government has made it mandatory for all companies to provide health insurance to their employees.
As per the guidelines issued by government on 15/04/2020, organizations must provide Employee Group health insurance to their employees. This is one of the most common benefits, large scale employers provide to their employees and the employees also find it quite an incentive while evaluating their job offerings. Today this stands as an agreed part of the benefits package or CTC for all larger organizations.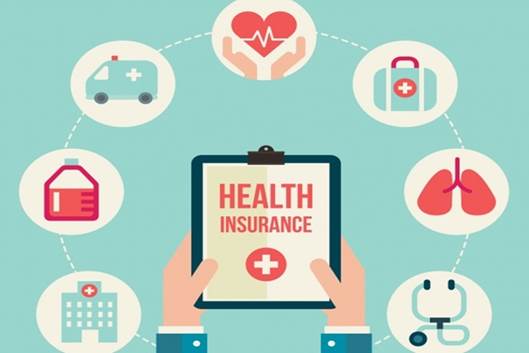 With the surging overheads and unmitigated costs, providing this benefit may sound like an additional overhead cost to startups and small employers, however, when managed effectively, this can be utilized as an employee engagement and productivity tool, undoubtedly benefiting the company's overall long-term outcome visions.
Before you jump to initiate the process of buying group insurance, some basic information related to the policies may help you avoid making mistakes that can harm in the long run. Following are a few possible checklist(s), you as the HR of a startup or an SME organization needs to know:
Claim to a premium ratio in Employee group health insurance policies averages 150%. This means that, your employees end up spending more money than the premium you would have paid to the insurance company. Most of this happens due to insufficient, ineffective claims monitoring and a lack of benefits understanding within the employees.


The average annual escalation in insurance cost stands at 20% and healthcare cost at 33% which clubbed, leads to an increase in Insurance cost for Group Health Insurance by 20-30% year on year.



Being a startup or a Small-scale organization, it is very difficult to have a competitive quote from insurers. In large organizations, the numbers of employees stand at an advantage and the insurer can mitigate their risk(s). As the number of employees increase, the spread of high-end users and low-end users average out which helps the insurers to keep their premiums low which stands as a contrary for smaller organizations.
Topping this, insurers are not very keen in providing insurance to small businesses as it requires a similar administrative effort and the risk stakes are higher with smaller groups.
While the aforementioned stands true and crucial, these steps can help you manage your costs to stay under control while creating a better engagement understanding with your employees.
Know your needs: Brokers, agents, and insurance companies provide various covers. You need to choose what makes the most sense to you based on your workforce and their age bracket.

In the use case, we discovered one particular company had a high attrition rate. When looked upon, it was discovered that from those resigning from the company, there was a significant percentage of them who had a newborn. On further analysis, it was found that this company's Insurance cover capped maternity benefits at Rs.1,00,000 to which, a large number of people would join just to obtain those benefits and leave after claiming the expense.

Graduating employee awareness of health benefits: In our 17 years of experience, working with various corporates, a large number of employees do not quite understand all the benefits and end up either not using all the benefits or over-claiming.

Cover for the employee family

: Government has made it mandatory to provide insurance for employees only. To recover your costs, you may want to do only that much. However, group policies come at a much-discounted rate and you may want to offer your employees an option to buy the cover for their loved ones as well. You can always ask them to pay for it. It is a win-win for all, employees, organizations, and the insurance companies. More business to the insurer means more bargaining power to you. Cheaper for you and cheaper for your employees.



Monitor and analyze your healthcare costs: Insurance data is dispersed across the insurer, third-party administrators who manage the claims, brokers, and your HR systems. In addition, the fitness and healthcare data are accessible from fitness bands or mobile apps that the employees use for their fitness routines. As data is the new oil, you need to integrate and analyze this data like other functions within the organization. While this might seem an impossible task for first-time buyers or small businesses, but to invest in this analysis is the sole way to know where your group policies might be bleeding. Allow yourself to adapt corrective measures and take the bargaining platter in your hands. This is worthy for your insurer too, as it helps reduce their risk.


Engage employees with wellness and fitness

: Employee's mental and physical wellbeing can further empower you to negotiate better with the insurer. Especially during the COVID lockdown, many companies are implementing strategies in fitness regimes like yoga sessions, meditation, and aerobics to keep their employees engaged, motivated, and mentally fit.
It is said that with every challenge comes a new opportunity - opportunity to learn something new, grow beyond the contained, and possibly make new offerings to our clientele. With little or no choice to avoid health insurance for your employees, you may feel overwhelmed to comply with yet another compliance. However, with some simple processes, you can take this as an opportunity to boost employee morale, attract and retain good talent, and improve your productivity.
About MyBenefits360
Thynksight is an Insurtech, providing scalable solutions to corporates, brokers, and insurers. Our SaaS employee benefits solution MyBenefits360 is the only system in the industry with the highest set of integrations (750+) related to Insurance Benefits, Wellness Services, and Fitness used by over 500+ corporates.