Your Employees Need Healthy Motivation,
And Are You Doing It Right?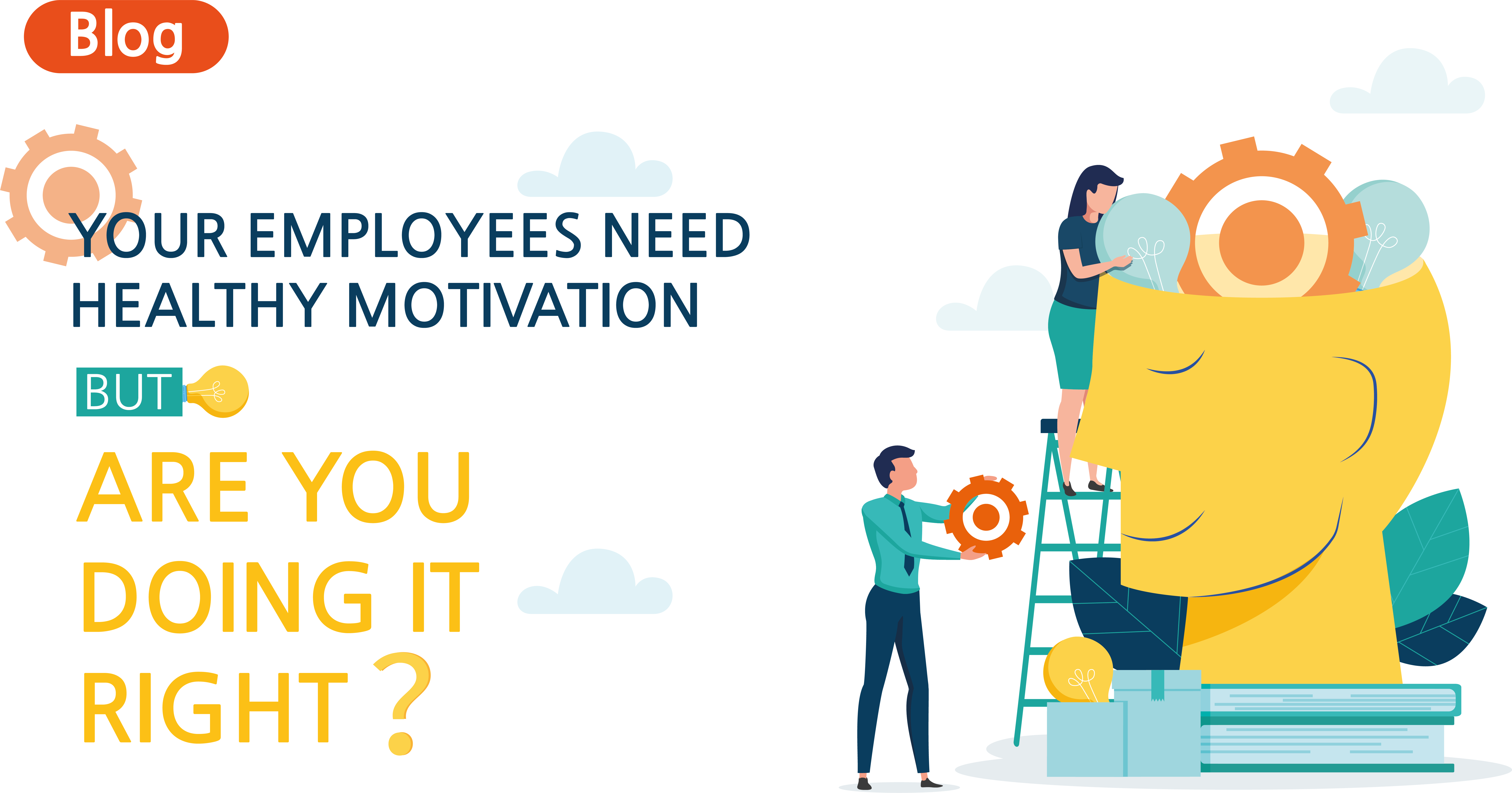 It's been said that accomplishment at work prompts bliss, anyway we currently realize that this model is imperfect. Although achievement can bring joy, to make incredible work, the representatives' wellbeing, prosperity, and satisfaction is the most significant factor. Physical activity and fitness play a key aspect for a healthy lifestyle—benefits include improved mood and self-image, weight-loss or maintenance of a healthy weight, and general well-being and improvement in overall health status. For employees, participation in physical activity can lead to increased productivity, greater job satisfaction, and decreased burnout.
70% of medical insurance claims are made for conditions that are preventable with healthy lifestyle choices, like being physically active. Chronic conditions that can be caused or exacerbated by a sedentary lifestyle include obesity, heart disease, stroke, and diabetes. Furthermore, stress and back injuries are the two leading causes of workplace injury—both of which can be improved with appropriate physical activity.
The Heart Association recommends that adults participate in 150 minutes of moderate physical activity or 75 minutes of vigorous physical activity per week. Unfortunately, the majority of adults in the country fall short of these recommendations.
Although the movement is essential to the physical and mental health of employees, today's average office environment is less than conducive to physical activity. Tight deadlines, long working hours, and a dependence on computers and electronic forms of communication mean that the average employee gets very little physical activity during the workday.
Become the Workplace Motivator
To boost employee morale, HR managers must focus on encouraging employees to be more physically active in the workplace. You have to "start a movement, build a movement, and make it last."
There are several simple and practical tactics you can use to encourage your employees to get moving. Examples include suggesting that employees use the stairs instead of the elevator, stretch or go for a quick walk during break periods, or ride their bikes to work rather than driving.
Introduce the concept of walking meetings to your staff—instead of sitting in a board room or office, walking meetings allow employees to combine physical activity with work responsibilities. If the neighborhood surrounding your workplace is conducive, you could also suggest that employees walk to a restaurant to have a healthy lunch.
Employers must implement policies that encourage physical activity. Many organizations choose to offer discounts on gym memberships or yoga classes and offer incentives for employees who make time for physical activity.
If your workplace offers an onsite gym, make sure that employees understand that it's a free benefit. Many corporate wellness programs also include lifestyle coaches as well. Offering flexible working arrangements and capping working hours so that employees have time to exercise can also be helpful.
Consider trying strategies that make participating in exercise fun. Help employees to organize a softball team or kickball league, and encourage employees to choose running buddies or workout partners amongst their colleagues. Many wellness programs also include fitness challenges that turn physical activity into a friendly competition, with prizes for employees who regularly participate.
Consider inter dept, intra dept health challenge –
In a general public where an ever-increasing number of individuals are cognizant about their wellbeing, it's no big surprise that this mentality has progressively made its passageway into the work floor as well. Representatives who are attempting to settle on a more beneficial way of life decisions – by picking their food astutely and attempting to practice routinely for instance – will need to work somewhere where their way of life is upheld, or even better, encouraged through a worker health program. Yet, worker wellbeing and health don't simply have benefits for the workforce, it likewise has numerous favorable circumstances for managers.
Organizations that institute formal health and wellness programs aimed at promoting physical activity tend to experience several employer benefits, as well. These include lower healthcare costs, increased employee productivity, decreased absenteeism, and enhanced employee morale and retention.
There is a wide range of employee wellness tools. Some of them are so simple – and relatively cheap – you may not even think of them at first whereas others are fully digitalized tech tools that can use the builds of the latest available tech to track and monitor hearsay, fitness bands or the health applications that come bundled today.
Here's the conclusion, no work environment is perfect for an employee all of the time. But, a work environment that nurtures their physical and emotional wellbeing will improve their productivity, overall mood, and satisfaction on the job, which shall directly benefit you.
Recent studies show that there are just as many benefits to employers, as there are to employees who exercise regularly. Here are just a few among many - Employees show increased productivity and higher work morale, less frequent occasions of calling in 'sick', Increased retention of long term employees, Reduced healthcare costs.
With the belief that insurance provides certain optimum moral security to the employee, the holistic wellbeing and fitness of the employee stands as the real turn out benefit to the organization.
About MyBenefits360
MyBenefits360 is a fully integrated, flexible benefits SaaS platform for employee engagement, wellness, fitness and benefits administration. We make it easy for employees to enroll in benefits, excite them with savings on wellness services and engage with fitness gamification. With built in analytics and AI powered dashboards, we simplify your benefits administration process, reduce risk and save costs. Whether you have 10 employees or 10,000, with our SaaS platform, we guarantee to onboard your organization in less than one hour, no matter how complex the underwriting.